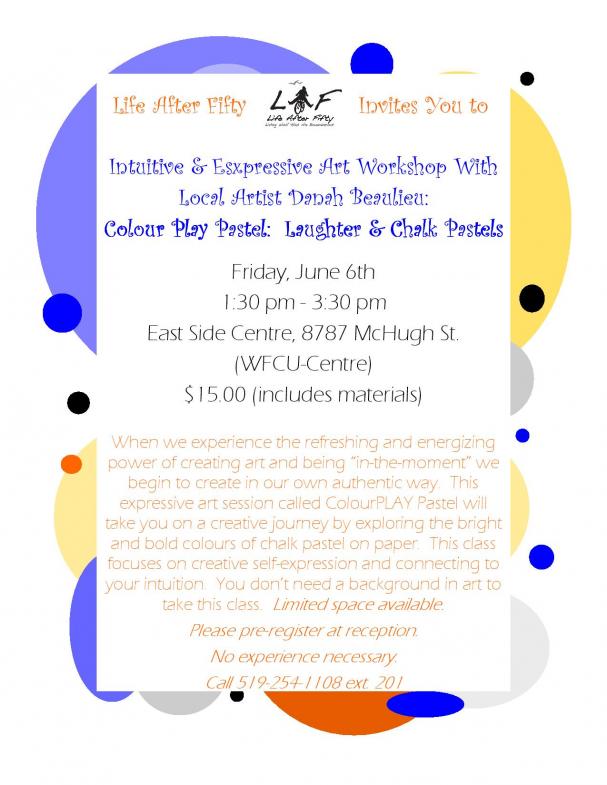 Date of Event: June 06, 2014
Date Ending: June 07, 2014
When we experience the refreshing and energizing power of creating art and being "in-the-moment" we begin to create in our own authentic way. This expressive art session called ColourPLAY Pastel will take you on a creative journey by exploring the bright and bold colours of chalk pastel on paper. This class focuses on creative self-expression and connecting to your intuition. Danah looks forward to seeing you! This class is fun, relaxing and can be healing. It is full of light; it is an opportunity to discover or re-discover your creativity. You don't need a background in art to take this class.
East Side Centre
Location:
East Side Centre
Date:
Friday, June 6th
Time:
1:30pm - 3:30pm
Cost for Members:
$15.00 (includes materials)
Cost for Non- Members:
$15.00 (includes materials)
Must pre-register by Monday, April 28.