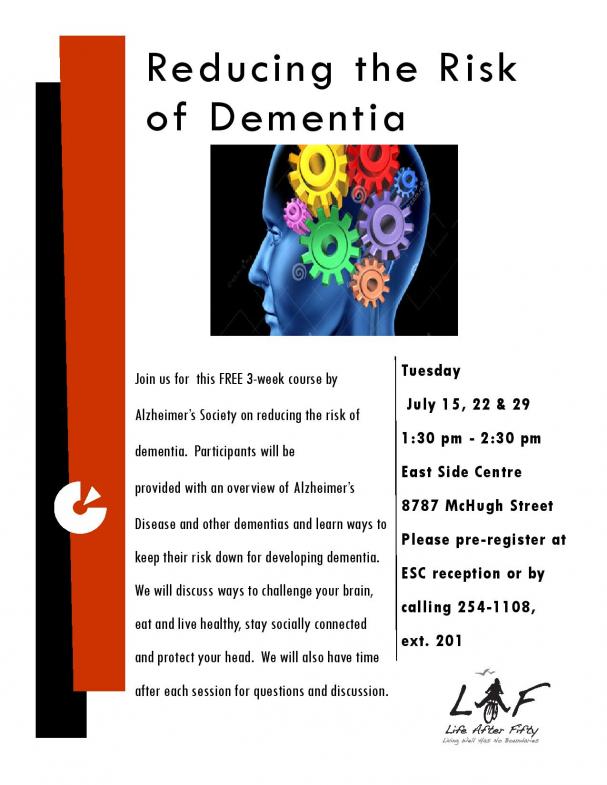 Date of Event: July 29, 2014
Date Ending: July 29, 2014
Join us for this FREE 3-week course by the Alzheimer's Society on reducing the risk of dementia. Participants will be provided with an overview of Alzheimer's Disease and other dementias and learn ways to keep their risk down for developing dementia.
We will discuss ways to challenge your brain, eat and live healthy, stay socially connected and protect your head. We will also have time after each session for questions and discussion.
Tuesday, July 15, 22 & 29
1:30 pm - 2:30 pm
East Side Centre - Located in the WFCU Centre, 8787 McHugh Street
Please pre-register at ESC reception or by calling 254-1108, ext. 201