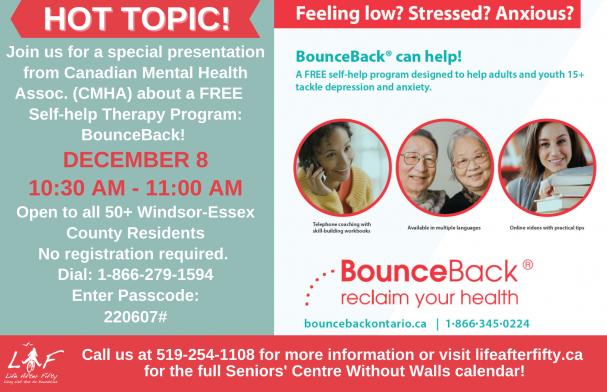 Date of Event: December 08, 2021
Date Ending: December 08, 2021
Join us on Seniors' Centre Without Walls for a special presentation from the Canadian Mental Health Assoc. (CMHA) about a FREE Self-help Therapy Program: BounceBack!
When: Wednesday, Dec. 8
Time: 10:30 AM - 11:00 AM
No registration required, just dial 1-866-279-1594 at the date and time of the event and enter Passcode: 220607 and press the # key.