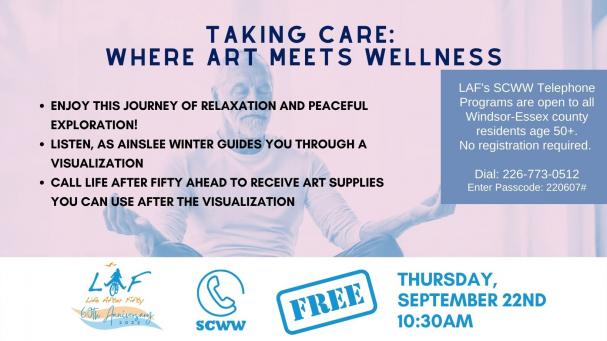 Date of Event: September 22, 2022
Date Ending: September 23, 2022
Thursday,
September 22nd
10:30am
Enter into this journey of relaxation and peaceful exploration! Listen, as Ainslee Winter guides you through a visualization that encourages us to set aside our thoughts, and enter into a state of flow!
*Contact LAF to receive art supplied you can use after the visualization.
LAF's SCWW Telephone Programs are open to all Windsor-Essex county residents age 50+.
No registration required.
Dial: 226-773-0512
Enter Passcode: 220607#