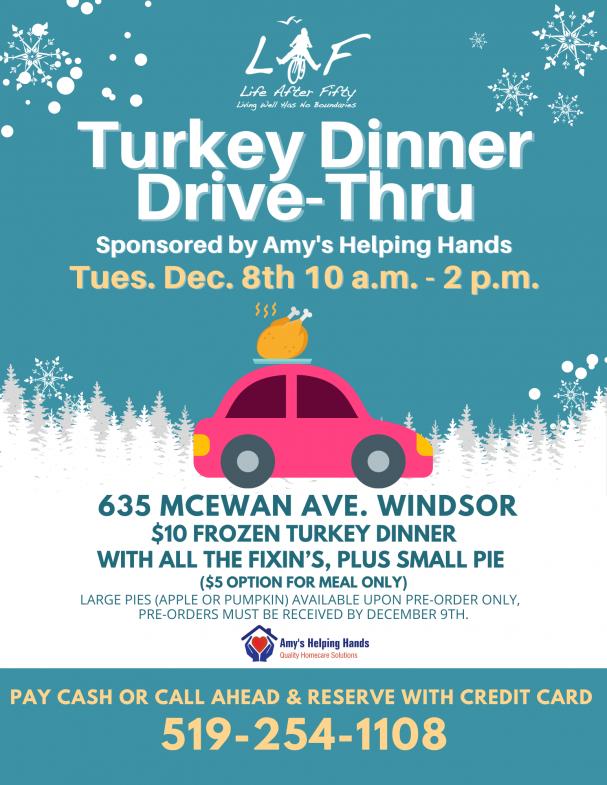 Date of Event: December 08, 2020
Date Ending: December 08, 2020
Sponsored by Amy's Helping Hands.
Tues. Dec. 8th 10 a.m. - 2 p.m. at 635 McEwan Ave.
$10 frozen turkey dinner meal with all the fixin's, plus a small pie
$5 option for meal only
Pay Cash or Call Ahead at 519-254-1108 to reserve your order by credit card.
Also available
: large pies (apple or pumpkin) upon order only - these orders must be received by December 9th.