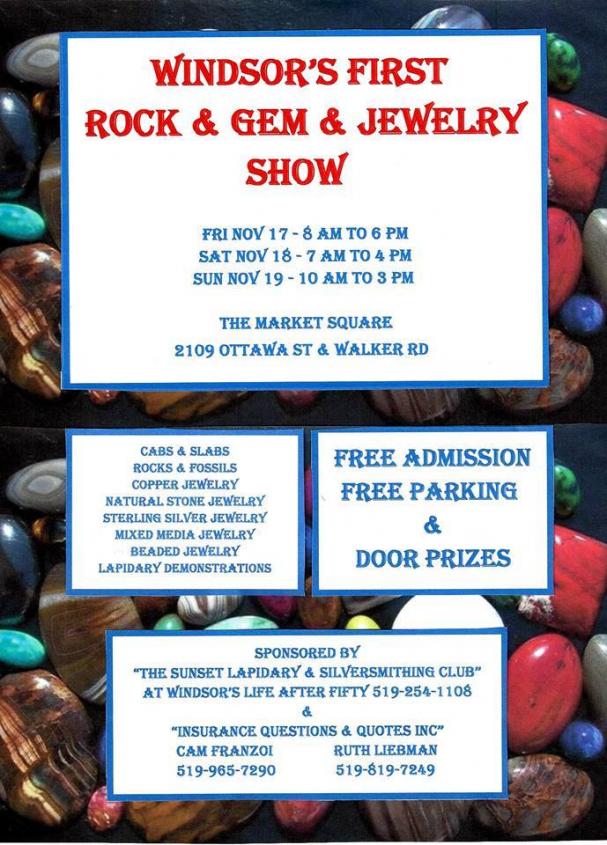 Date of Event: November 17, 2017
Date Ending: November 19, 2017
LAF's own Lapidary Club has created a FIRST. They are having a weekend show. Come out to Market Square to buy beautiful jewellery, see demonstrations, and fossils too! The show is age friendly as there is something for everyone. Just in time for the Holidays to buy an original gift.
Dates: November 17-19
Hours: See Poster
Where: Market Square - 2109 Ottawa St. (At Walker Road).