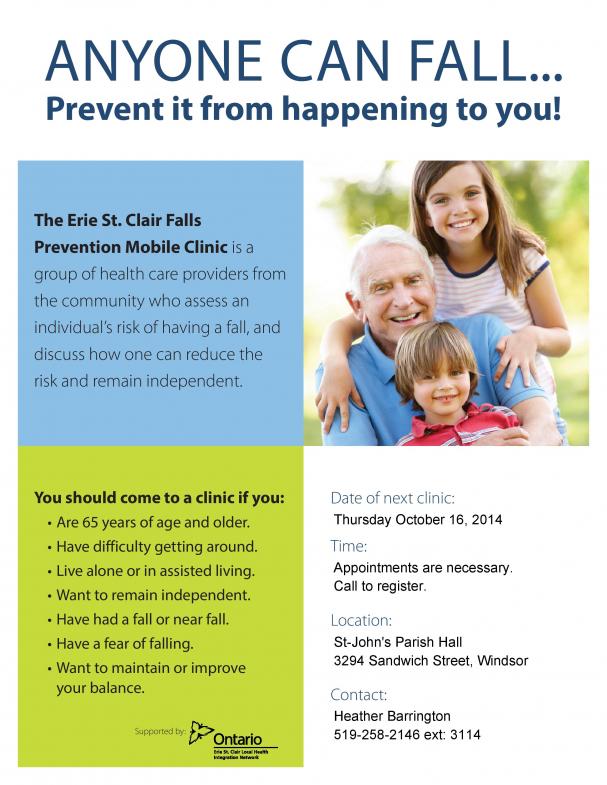 Date of Event: October 16, 2014
Date Ending: October 17, 2014
The Erie St. Clair Falls Prevention Mobile Clinic is a group of health care providers from the community who assess an individual's risk of having a fall, and discuss how one can reduce the risk and remain independent.
You should come to a clinic if you:
• Are 65 years of age and older.
• Have difficulty getting around.
• Live alone or in assisted living.
• Want to remain independent.
• Have had a fall or near fall.
• Have a fear of falling.
• Want to maintain or improve
your balance.